I've been mining cryptocurrency with NiceHash for 4 months solid – reliably! The process has NEVER gone down*.
*However after updating to NiceHash to 2.0.2.2 beta, the mining process began going offline every day.
When I logged into nicehash.com, the dashboard told me "you have no active workers".
And when I turned on my mining rig monitor, I was welcomed with the following sight: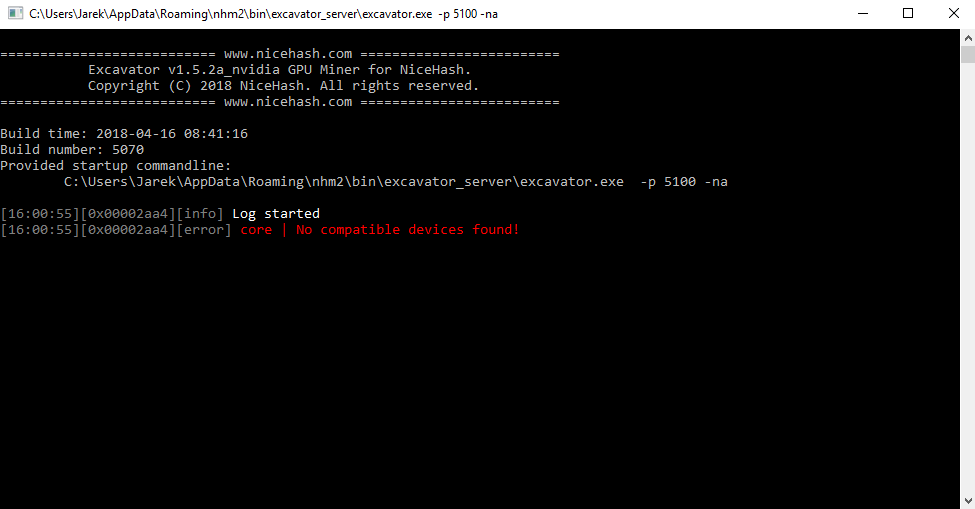 [error] core | No compatible devices found!
So now to the fix, which took a fair bit of problem solving.
I updated the following components in order to try and solve the "no active workers" issues:
Windows 10 to version 1803 (made no difference)
Nvidia GTX1080 driver to 397.31 (made no difference)
I also thought that maybe some transistors in my GTX1080 had cooked recently, so I under-clocked the performance of my GPU by about 10% across the processor and mem clocks to no effect.
No effect!
The fix for me was to update the following components:
Nvidia GTX1080 driver 397.64
NiceHash 2.0.2.3
After updating the Nvidia drivers and NiceHash to 2.0.2.3, the mining process returned to its usual rock solid reliability, and I returned my GTX1080 to its usual overclocked numbers with the EVGA Precision X software.