Occasionally, my NiceHash mining software will show a blank or $0 daily mining estimate, and the excavator service window will show errors and a 0 H/s speed on all crypto algorithms.
This time, the excavator window is showing a host of errors:
resolve: No such host is known (11001)
connect: A connection attempt failed because the connected party did not properly respond after a period of time, or established connection failed because connected host has failed to respond (10060)
async_wait: The I/O operation has been aborted because either a thread exit or an application request (995)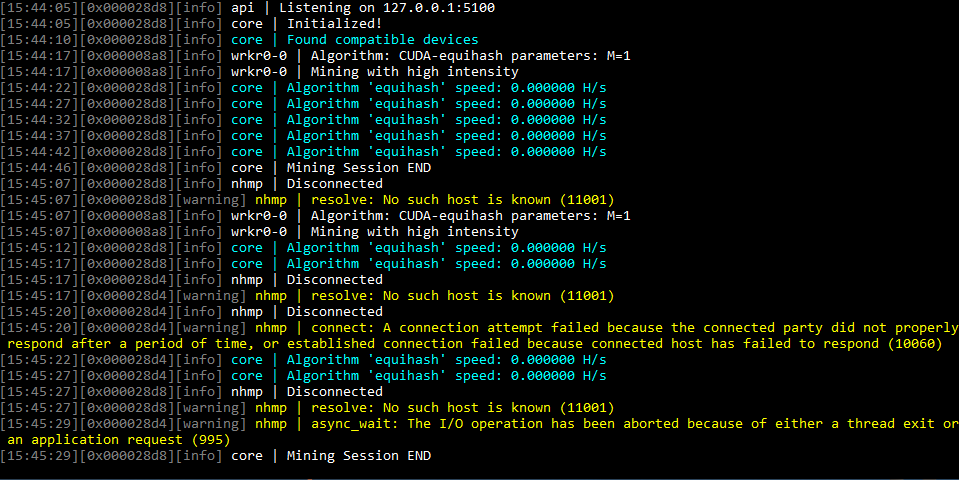 To resolve a 'connect' or 'unknown host' issue, I generally connect the NiceHash mining software to a specific service location, rather than leaving it to use an 'automatic service location'.
But first, it's important to visit https://status.nicehash.com/ and check the status of the global service locations, and NiceHash as a whole: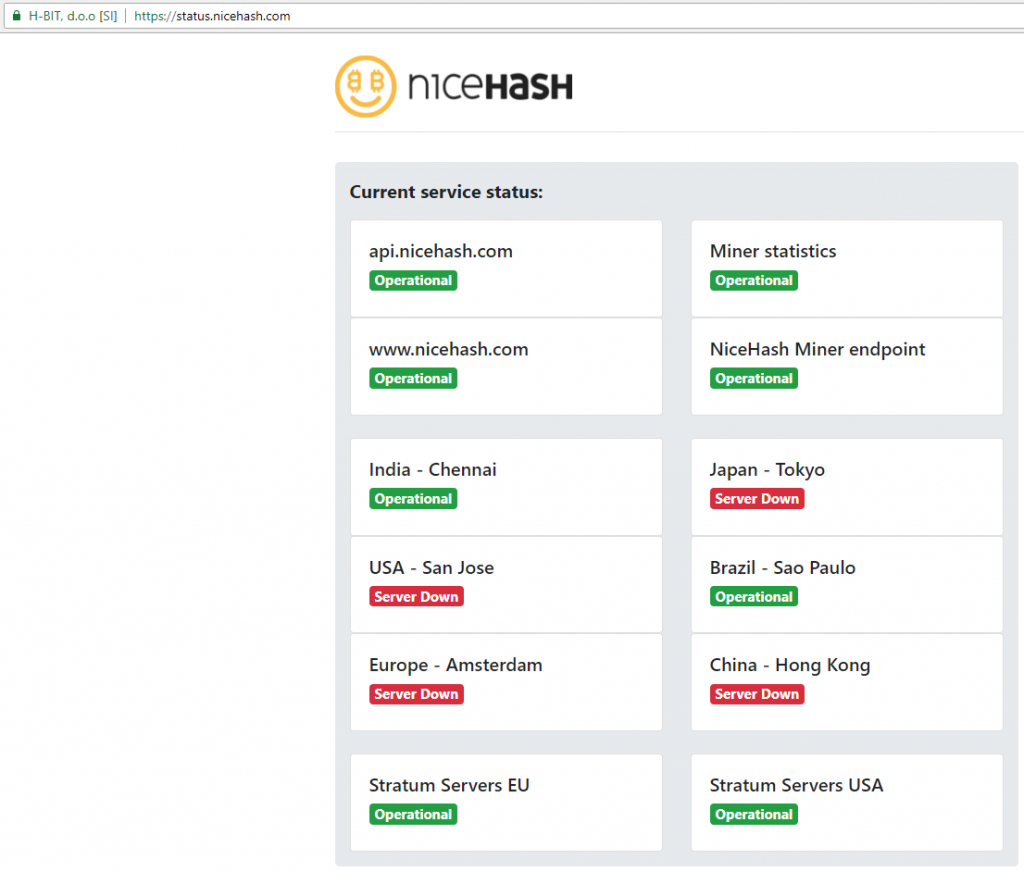 On this occasion, NiceHash is suffering from a DDOS attack in certain regions, so I will un-check the 'automatic service location' checkbox, and manually select 'India – Chennai' as it is geographically closer to me (in Australia) than 'Brazil – Sao Paulo'. The 'automatic service location' is currently steering me onto the offline 'USA – San Jose' server.
'Stop' the mining process and click on the 'configure' gear on the NiceHash miner software dashboard. Un-check the 'automatic service location' checkbox. The 'service location' drop-down will become usable.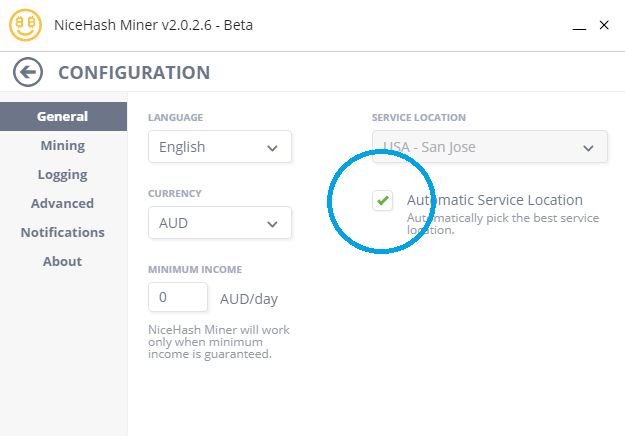 Select a working 'service location' based on information from the status site at NiceHash.com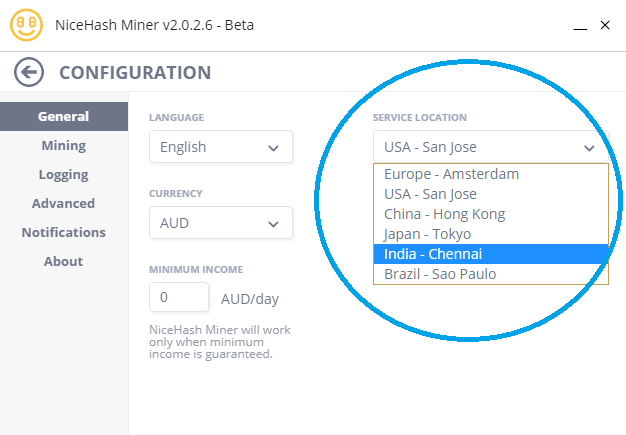 Start your mining, and confirm that there are no errors, and an acceptable Hashing speed is showing!
Happy mining!